Wearing a tri suit is strongly recommended for anyone who wants to participate in a triathlon, young or old, beginner or expert. The tri suit is, the name says it all, made for all three parts of a triathlon. This makes that the triathlon can be covered without blisters and as streamlined as possible. In addition to a special thin pad for running and swimming, most tri suits also have a storage space. Here you can put nutrition and (sports) drinks so that you can get the best out of yourself while staying hydrated and well fed.
In addition, a tri suit ensures that you have more buoyancy, which means that you have a higher position in the water. You also save energy by wearing a tri suit while swimming, because your body loses less heat. The energy you save can then be put in the cycling and running parts.
The investment for your first tri suit may put you off, but a tri suit pays itself back. For example, I could use my first tri suit ten (!) years. I would like to help you sort out the right tri suit, so you will find tips in this article to choose a suitable tri suit.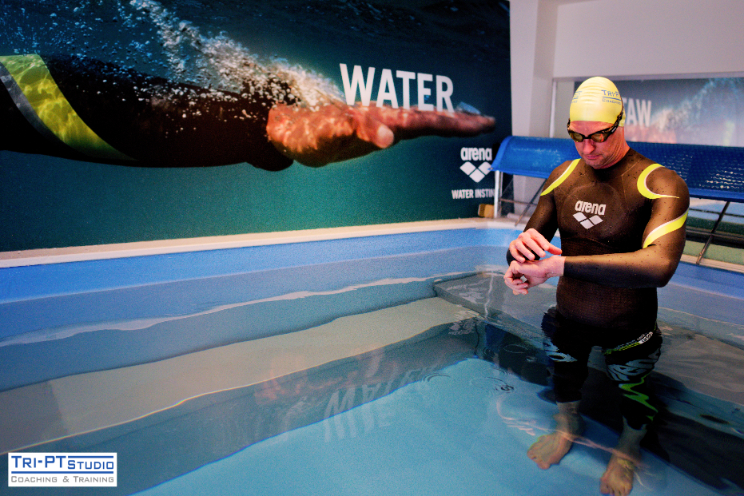 The temperature of the water
When selecting the perfect tri suit, the temperature of the water is an important variable. If the water is very cold, it may be useful to carry a wetsuit over your tri suit. The wetsuit will keep you warm and helps you save valuable energy while swimming. If the water has a more pleasant temperature you can also choose not to use a wetsuit. In this case it is useful to choose a tri suit that dries quickly.
The weather during the triathlon
Especially in the Netherlands, the weather on the day of the triathlon is never a certain factor. If you want to prepare for the weather, it is important to think about the following matters. Most tri suits have built-in UV protection, it is important to find a tri suit that also has this. It is also important to wear a tri suit that is well ventilated.
Storage spaces
Consider carefully what you want to take with you during the triathlon. If you have a lot (food, sport drink, mobile phone for tracking your progress) with you, it could be useful to consider this when choosing your tri suit. Make sure that your belongings can not fall out of your pockets during the race.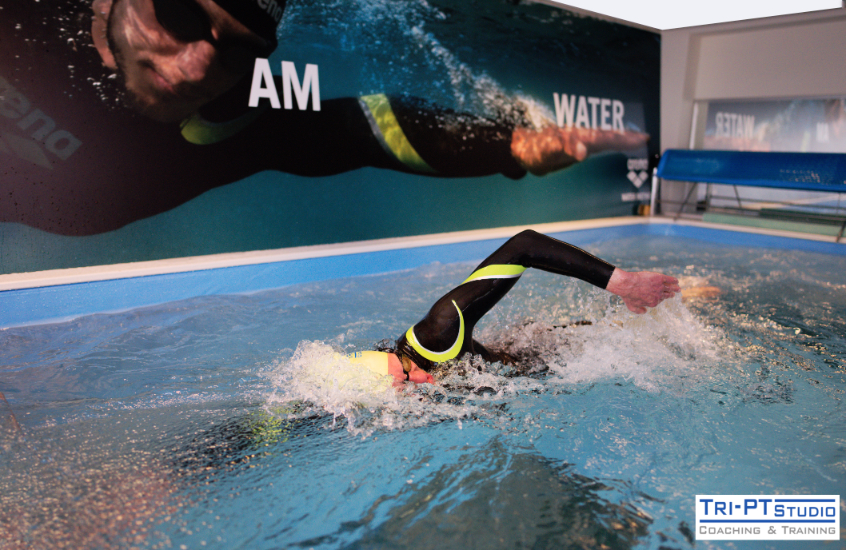 Picking a tri suit in the right size
A tri suit that is too small can cause skin irritations and limited freedom of movement. On the other hand, a tri suit that is too large can slow you down in the water. So, make sure you have exactly the right size and practice a lot in your tri suit in advance.
Help with your first triathlon
Curious how far you can go? Do you think you can do half a triathlon or maybe even a whole triathlon, but you don't know where to start? Find more information on the triathlon coaching page.