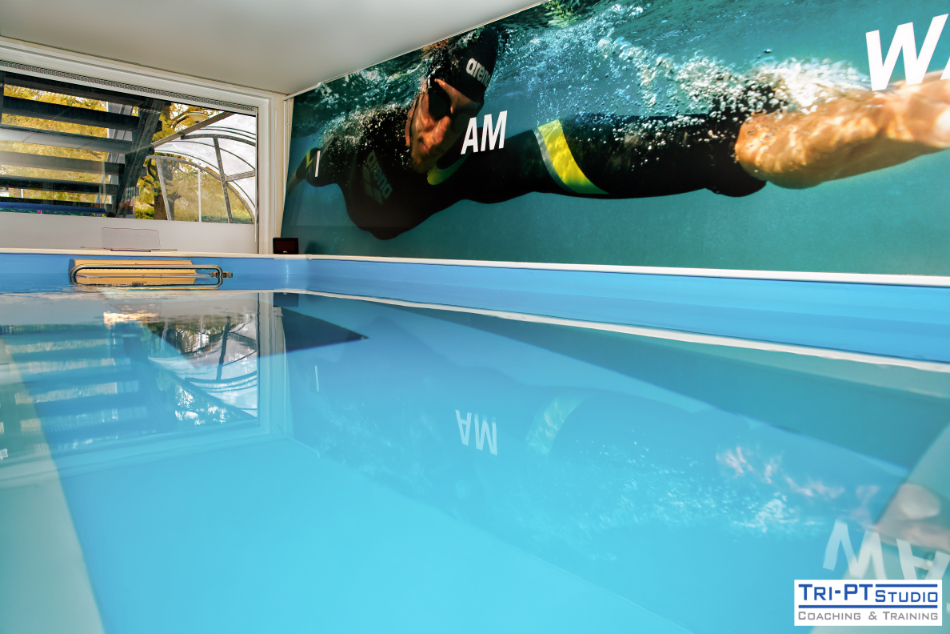 It's definitely not the pool you want to use for your little ones birthday party, but if you're looking for targeted instruction and an open water experience, Endless Pool is the one for you.
Athletes and swimmers of all abilities use the pool to perfect their technique, to rehabilitate after injury, or just to practise open-water swimming – it's the biggest pool you'll ever need! Whilst you can train in lakes for open water training, you have so many more variables to contend with – safety, water temperature, marine life and weather. It is also much harder to assess and improve performance in open water, which is why the endless pool is a great option for swimmers of all levels and abilities.
Types of training in the Endless Pool:
Aerobic Conditioning
With the Endless Pool, once a pace is set, you need to keep this up – if you start to fall behind, you will notice very quickly. This pushes you to maintain performance, working on your endurance in an open swim environment. The current is completely adjustable though, you don't have to be a pro swimmer to keep up, just work to your own level.
Technique Work
Endless Pools allow constant monitoring from coaches – they don't have to run along the side of the pool, and have an excellent view of each swim stroke, allowing close analysis and swift improvement. Workouts can be specifically targeted to the areas of improvement, improving the impact and effectiveness of each training sessions. Your feedback is also immediate – no waiting until you have finished the length of the pool. Once you know what you're aiming for, the mirrors on the bottom of the pool will allow you to check and maintain your own techniques and stroke.
Triathlon Training
As well as technique improvement, the water in an endless pool is about as turbulent as swimming in a pace line on a calm lake, replicating open water swimming brilliantly. No stops, no turns or pushing off a cold pool wall means you are getting as close to the 'Tri' experience as possible.
Rehabilitation
The natural buoyancy of the water makes swimming a low impact exercise, which is great for those who are recovering from an injury and those who suffer from chronic pain, such as arthritis. Since the current is adjustable, you can use a lower setting to enjoy a more leisurely pace and gradually increase as you build strength.
Endless Pools are a fantastic, all weather option for swim training – whether you are looking to enjoy the experience of a swim training, improve your technique and work to a new PB, or get back into a routine with swimming, this is the one for you.